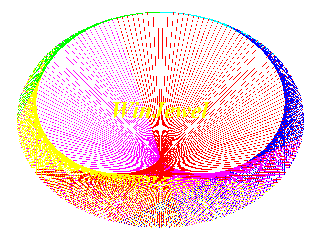 You MUST be running a computer with enough memory(RAM). We suggest 32 Meg.

This is a brand new update that will only work with Windows 95 or later. It is a true 32 bit program and will NOT work on any computer that is still runing one of the 3.1 or 3.11 versions of Windows because they are 16 bit operating systems. This program includes many new features that are not in the Help files as of this posting. We are working on geting the documentation into the help files as soon as possible. New features are being added as we feel comfortable with the results at our Beta sights. If you want to be a beta sight or have a feature that you want to be considered then please Email us.





winjewel@msn.com



We do not currently charge for updates to licensed users of WinJewel if they download here from our websight. For a CD with the current update program on it we charge what we calculate to be our true cost to produce and send you a CD. If you are a licensed user and you want a CD then please send a check for $22.00 to WinJewel, 18910 Bothell-Everett Hwy. A4, Bothell Washington 98012, USA.


DOWNLOAD INSTRUCTIONS

Please make sure that you have a fresh backup before proceding.

To use this update you must create a folder somewhere on your computer and name it WJDISKS.
Then create 12 sub folders of this folder and call them DISK1 through DISK12.
Then download each of the disk files below into each of these folders.
After you have downloaded all 12 then sign off of the web and run each of the files by double-clicking on their names. They are self-extracting files and they will break apart into the files that they are made of.
After you have extracted each of the disk1 through disk12 files then open the directory disk1 again and run a file called "SETUP.EXE". This will not overwrite any of you data files but will ask you if you want to overwrite other files. We recommend that you do overwrite.
When you are finished please run a sort of everything.
---
click this Line for disk1.
click this Line for disk2.
click this Line for disk3.
click this Line for disk4.
click this Line for disk5.
click this Line for disk6.
click this Line for disk7.
click this Line for disk8.
click this Line for disk9.
click this Line for disk10.
click this Line for disk11.
click this Line for disk12.