WinJewel News:

RFI Price Tags Now Supported
The newest update to WinJewel now supports Radio Frequency Identification tags.

RFI allows you to scan tags with a wand or a pad reader to quickly take inventory or sell an item. It is not inexpensive but very impresive with great improvements in the last year in reliability.

You will need to buy the hardware and special RFI chip tags directly from the manufacturer. If you have updated to the current version of WinJewel then it is compatable with our recommeded readers, wands and tags. There is no additional charge from WinJewel.

We finally are satisfied with the new hardware and tags reliability, Call WinJewel 24 hour Support Department (360-658-9875) for help and information.


Jewelry Insurance Sales Supported
The newest update to WinJewel now can automate the selling of Insurance from Jewelers Mutual and most other suppliers of jewelry insurance.

If you are writing sales receipts using WinJewel then any item that is in any department marked to offer insurance will automatically remind the person writing the sale by displaying the price and options. By choosing the line item will be added to the saleslip and added to the amount for the customer to pay.

Many stores have found this to be a whole new profit center without any additional upfront cost.


Apple Ipad and other tablets
The client version of WinJewel now can run on almost any tablet.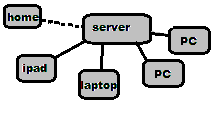 Although the current tablets do not have enough memory to store the full information necessary to run a jewelry business, the client version will work and is fun using the touch screen and the other features of tablets. Like all client computers in your local network the files will be suppled from your Windows based computer acting as a server.

If you would like to use a tablet as a client to WinJewel, give Larry a call at WinJewel Support (360-658-9875) to let us help you configure your system.


Email sending now simplified
WinJewel has updated the way Emails are handled in the program.

It is no longer necessary to have an email server active on your computer to send single or batch emails using the WinJewel address list in your program.

Any ''findby'' list can be emailed by going to the ''Reports'' screen and clicking on ''Email''. Single emails can be sent from the ''customer'' or the ''service'' screens by clicking on the small grey button just to the right of the customer's email address.

A full-time internet connection is all that is needed. (in other words NOT a dialup connection.) Form emails can be sent. Attachments are supported including pictures and video. The customer's information can be included in the body of the email.

Give our support department a call if you would like us to help you use this the first time. Most people are finding this very easy to use and very effective for their store.


Texting thru Winjewel
WinJewel now allows you to send SHORT text messages to any one customer. This is particularly handy for sending notices for the repair department.

You will need to have Email set up to work on your version of WinJewel first. Then you should go to system settings and turn on the Texting feature.

You need to store the email/texting number for each customer when on the Customer screen or the Service screen. You will also need to store the phone provider for that customer. Having the provider stored stops you from paying a per message fee for texting.

If you don't know the provider, Winjewel allows you to click on a button that will let you go to a website to get the provider for the customer's phone.

You are invited to contact WinJewel support department for more information.


Buy routine automates purchases
WinJewel's newest version includes the ability to turn on the automated "BUY" fuctionality.

Many stores are doing a lot of buying from customers of old gold or used jewelry. If you would like to add this icon to the icons on the top of your version of WinJewel then go to the "System Settings" in your program and turn on this feature.